Assam Meghalaya 8 Days Tour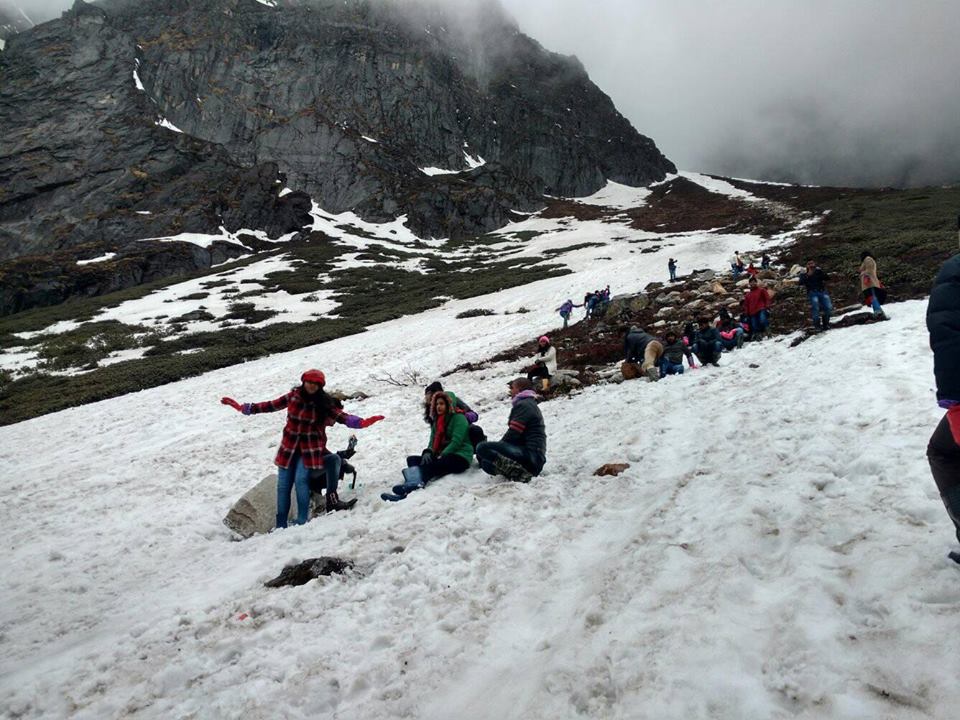 DESTINATION: GUWAHATI – KAZIRANGA - BOMDILA –TAWANG –BOMDILA – GUWAHATI
DAY 01: GUWAHATI – KAZIRANGA NATIONAL PARK
Morning after breakfast directly proceed for Kaziranga N. P.
Evening Orchid Park at Kaziranga or Jeep Safari ( depends on time ).
Overnight stay at Kaziranga.
DAY 02: KAZIRANGA - BOMDILA
Morning Jeep safari or Orchid Park visit.
And proceed for
Night stay at Bomdila.
DAY 03: BOMDILA – TAWANG (190 km/ 6hr) Approx
After breakfast, drive to Tawang.
On the way Sela pass: It is a narrow pass in the mountainous regions of Arunachal Pradesh, at an elevation of 13700 ft above mean sea level and it signals our entry into the Tawang valley.
There are many scenic spots on the way to Tawang. I.e. Paradise Lake, Jung fall, Jaswant garh
Overnight stay at Tawang hotel.
DAY 04: TAWANG - SIGHTSEEING
After breakfast, leave for PTSO lake, Holy Lake.
Tawang is the 6th Dalai Lama's birth place. It is one of the most spectacular destinations for any tourist. Tawang is located at a height of 12000ft above the sea level.
It is a land of Monpa Tribes.
The main attraction of Tawang is the 400 years old Tawang Monastery,TawangWar Memorial, and Rope Way.
Overnight stay at Tawang hotel.
DAY 05: TAWANG – BUMLA PASS & MADHURI LAKE
This is a really beautiful place. This location is off the beaten track for those who love roaming in the wilderness. It is a fantastic place.
The Bum La Pass is located about 37 km away from Tawang in Arunachal Pradesh, at the Indo-China border above 16,500 ft above sea level.
Evening back to Tawang.
Overnight Stay at Hotel in Tawang.
DAY 06: TAWANG – BOMDILA (180 km/ 06hrs) Approx
Early morning checkout from hotel and directly proceed to Bomdila.
Evening visit to Nag Mandir &Bomdila Monastery,
Overnight stay at Bomdila hotel.
DAY 07: BOMDILA via ROWTA - GUWAHATI (280 km/8hr 30 min) Approx
Morning after breakfast directly proceed to Guwahati.
Evening River Crush at Mighty river Brahmaputra.
Overnight stay at Guwahati Hotel.
DAY 08: GUWAHATI – AIRPORT/STATION DROP
Early morning visit Kamakhya Temple.
And before 12 p.m. drop to Guwahati Station.
( Manas National Park is optional if Kaziranga National Park will be closed )
TRIP END HERE
INCLUDES:-
TRANSPORTATION (GUWAHATI TO GUWAHATI)
Car Fuel
Driver Holding & Fooding
Parking
And other expences related to the car.
Hotels:- Standard
Guwahati (1 night)
Tawang (3 night)
Bomdila (2 night)
Kaziranga (1 night)
EXCLUDES:-
Air Tickets/Train Tickets
Bum la Pass Car
Lunch & Dinner
Tourist destination entry fees
Inner line Permits
Jeep Safari/Elephant Safari
Cruise Tickets
TRANSPORTATION
ACCOMODATION with Breakfast
Standard Category
(Minimum facilities like Hot Water, Clean Room, Warm Cloths, Room Service )
NOTE :- FOR BOOKING NEED TO PAY 30% OF THE TOTAL AMOUNT NEED TO PAY IN ADVANCE.
IF YOU CHANGED OR ADD OTHER DESTINATIONS AND TIME DURING THE TRIP, IT WILL EXTRA COST
BOOK THIS TOUR THANK YOU
CONTACT DETAILS:-8729981147
visit :- www.sudarshan-travels.in